Its sad that younger women are covering up on the beach for fear of harassment, says Guardian columnist Rhiannon Lucy Cosslett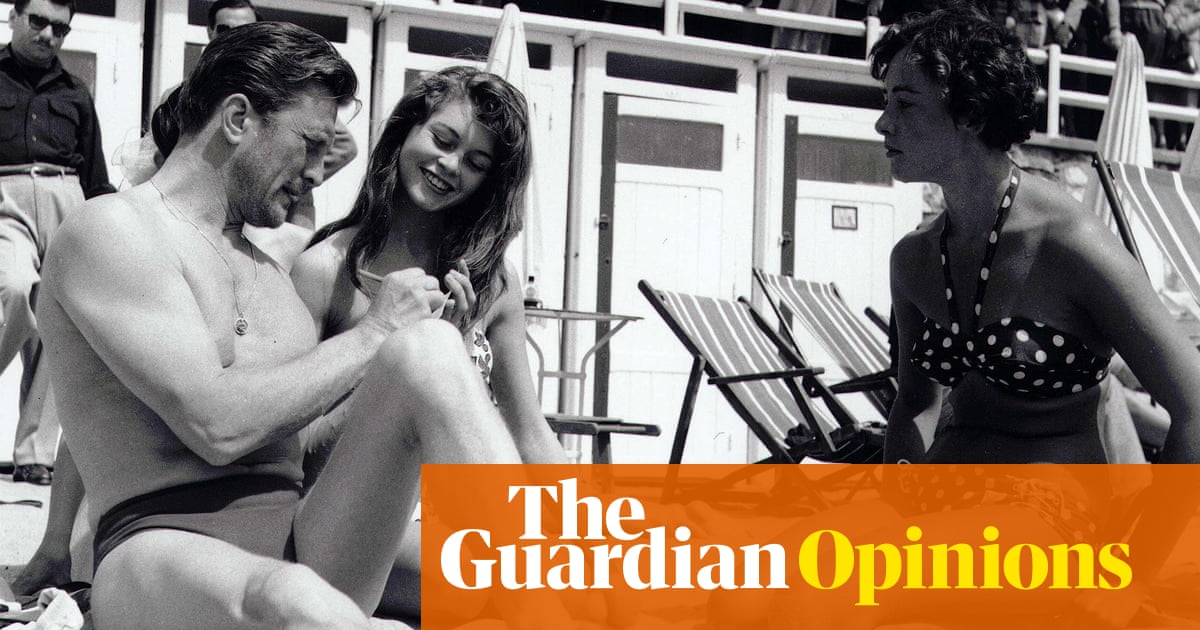 According to a survey of 5,000 women by the French Institute for Public Opinion, the number who regularly sunbathe topless has fallen sharply over the past three years, from 29% to 19%. Digging into the figures, it emerges that the #MeToo movement has been an influence, with women between 18 and 25 citing harassment and ogling. No doubt the fear of unwanted photographs ending up on the internet also plays a part in persuading young women to keep their bikini tops on when they go to the beach.
Its all a little bit sad. Since Brigitte Bardot became famed for it on Riviera beaches in the 1960s, topless sunbathing on the Cte dAzur has occupied a rather romantic place in the Anglo-Saxon cultural mindset, tinged with nostalgia for the iconography of the sexual liberation movement. For me and other women growing up in a culture of British discomfort with all things bodily, these confident French women in Cannes or St Tropez seemed glamorous and worldly.
A teenage obsession with French cinema helped me to discover the work of Franois Ozon; in Swimming Pool, Ludivine Sagnier is famously topless or naked for more than half the film. At the time I treated such nudity with deference: it was culture, it bore no relation to the tabloid posing of glamour models. It was, I thought, cool.
But times have changed: the porn industry, rampant in the digital age, has seen female objectification ratcheted up to such a degree that removing your bikini top to avoid tan lines on a public beach has come to seem risky for more and more younger women.
I was in my early 20s when I first sunbathed topless. Theres nothing like the feeling of sun on your tits, a Polish friend said as she stripped off on a beach in Sardinia, unfazed by the company of guys we had only just met. I joined her. A lack of typically English hang-ups probably played a part in her confidence; the existence of breasts were a simple unremarkable fact to her. She wasnt weighed down by cultural and sexist baggage.
In that she shares her attitude with members of the Swedish feminist organisation Bara Brst, who asked, eminently reasonably, why women should be forced to cover up in public pools when men need not (they successfully campaigned to change the rules in Malmo in 2009). After all, the chair of the citys sports and recreation committee wryly noted, many men have larger breasts than women. More recently, women in Munich demanded topfreedom as the cultural and political movement is called during the recent heatwave after they were asked to cover up. Their request has been granted: swimwear now must only completely cover the primary reproductive organs.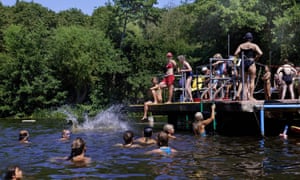 Original Article : HERE ; The Ultimate Survival Food: The Lost Ways
Top Rated Products
A natural and easy way that may help towards you enjoying firmer, smoother, younger-looking skin... Certainly, there are no big co[...]
Our CDL Study Guide And CDL Practice Tests Include The Following: General Knowledge, Air Brakes, Combination Vehicles, Doubles, An[...]
Our CDL Study Guide And CDL Practice Tests Include The Following: General Knowledge, Air Brakes, Combination Vehicles, Doubles, An[...]
Keyword Results Analyzer saves your valuable time by analyzing, sorting and filtering keywords into profitable niches.[...]
Learn how to stop snoring and dramatically reduce potentially life-threatening sleep apnea on a BUDGET Easy to follow ALL-NATURAL [...]
Learn how to stop snoring and dramatically reduce potentially life-threatening sleep apnea on a BUDGET Easy to follow ALL-NATURAL [...]