When the writer and director arrived in Wales to shoot a new drama, she was nursing a broken heart and romantic ideas of British life. Then she discovered the reality soap opera…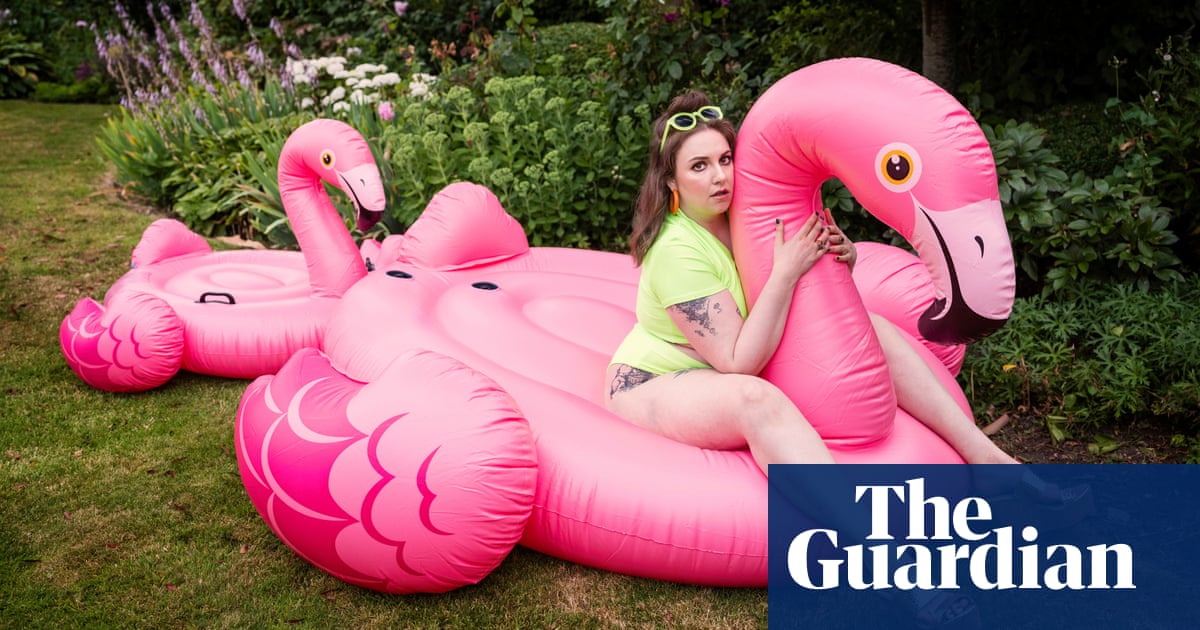 As I planned my summer in Wales, my head filled with visions of romance, I supposed Id do what the heroines of novels did when they crossed the pond for a new life: go to the shore to take the healing air. Meet a man and move into his stunning manor, possibly watched over by a sinister housemaid. Scurry through cobblestoned streets and into dusty bookshops, furtively pulling up the hood of my cloak. Go to a banquet and dance to piano music in a great hall. Taste gamey meats on a date with a count, then become a countess. Shoot a bow and arrow. Develop a slight accent. Images of everything from Brighton Rock to Emma, The Woman In White to Notting Hill, filled my head. There was even a little 24 Hour Party People in there. But as it would happen, my days were long, and much more Wernham Hogg than Wuthering Heights. And my nights were short because soon I was smacked with a 9pm curfew. No, I havent been convicted of a crime and placed under house arrest. I discovered Love Island.
Love Island, the cultural touchstone that takes over summers in the United Kingdom. I had previously only heard of this hot-weather reality soap opera from my shameful Mail Online habit (the best place to see what Victoria Beckham is wearing as she ignores the Spice Girls sapphic drama) but I was totally unprepared for how wholly it would take over my life and days. It seemed like a small investment, a calming way to power down as I ate my spaghetti; but as I was introduced to the villa and its anarchic customs, my vague interest turned to something like obsession. If my colleague and roommate Liz tried to turn down the volume to take a call, I turned savage: What the hell are you doing? I was busy listening to every murmur, the particularities of these regional accents, the smack of lips under duvet covers. The pop music may blare, but this is nothing if not a show of quiet human moments, where the real drama is in what they dont say as they wash their bronzer off for bed and change into their night-time thongs.
OK, lets backtrack a second: if youre just home from a cruise to Antarctica, then let me explain Love Island. At the start of June, five men and five women were thrown into a villa in Majorca, where the expectation is that they will split into couples and start on the rocky footpath toward love. At first the couplings are loose concepts, as the duos are free to get to know who they want to, though theyll share beds and compete in confounding and semi-sexual challenges with their partners, gaining immunity from being removed when they win. But as things heat up, they participate in a dark ritual known as a recoupling, where the duos can rearrange as their eyes start to wander (and wander and wander). Sometimes the nation votes, other times its their fellow islanders and couples (or singles: the rules change at the whim of the invisible producers) are removed, briefly mourned, then struck from the emotional record as newer, hotter contestants are dropped into the mix. The goal is true love and a prize of 50,000, which is occasionally mentioned, usually in the context of calling a woman a gold digger.
A word about the contestants: theyre young. Like, really, really young. Current national favourites Tommy and Molly-Mae, whose love story is an unusual example of penguin-like devotion, are both 20. And theyre hot. Like, really, really hot. Every pale British body is tanned to the same toasted shade, so that the ridges, dimples and moles on their body disappear, and they begin to resemble human-shaped cookies. The Love Island producers are brilliantly evil and have figured out how to make the whole thing shoppable, so that the enforced neon swimwear on their still-growing bodies can be found on a website with the sinister name I Saw It First. The cheesy looks and regional accents of the contestants are often mocked by the comedian who narrates the hour, despite the fact that he has his own regional accent and appears to be wearing a Hawaiian shirt and 70s porn star glasses whenever we catch a glimpse of him.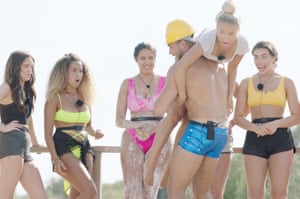 Original Article : HERE ; The Ultimate Survival Food: The Lost Ways
Top Rated Products
Many NLP and Hypnosis Trainers can't or won't train you to unleash the power of Covert Persuasion Skills. Learn powerful Nlp and H[...]
Impress All Your Friends And Loved Ones With This Amazing Skill Of Caricature And Cartoon Drawing Today. Learn how you can draw ca[...]
Impress All Your Friends And Loved Ones With This Amazing Skill Of Caricature And Cartoon Drawing Today. Learn how you can draw ca[...]
Just like the title of the book reveals, it was created to help individuals like you build a wildly successful online business sta[...]
This simple e-book will take you through the 7 step process to eliminate depression from your life forever. The Destroy depression[...]
This simple e-book will take you through the 7 step process to eliminate depression from your life forever. The Destroy depression[...]